Contact
Shwiff, Levy & Polo, LLP
433 California St., Suite 1000
San Francisco, CA 94104

P:

(415) 291-8600

F:

(415) 296-8631

Loading Email...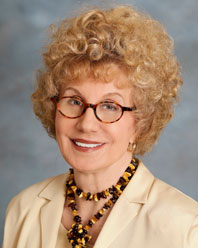 Elizabeth Shwiff
Partner
The visionary behind Shwiff, Levy & Polo, LLP, Elizabeth Shwiff is the full-service accounting firm's managing partner and director of practice development. She founded the company in 1989 with the mission to provide clients with the highest value, extensive expertise and exemplary service. It is a responsibility the firm continues to fulfill every day. The team of multilingual CPA professionals she has assembled is committed to providing comprehensive tax and financial services with integrity.
Elizabeth is an expert in linguistics, speaks four languages, and holds multiple degrees, including a master's degree in taxation. She has worked globally for the U.S. State Department and other authorities on cases involving complex domestic and international tax issues. A much-sought-after expert witness and partner for litigation teams worldwide, Elizabeth has an unparalleled depth of expertise and breadth of knowledge, as well as unimpeachable credibility in a variety of environments, from boardrooms to courtrooms.
With innate problem-solving skills, coupled with an unyielding dedication to finding the truth, Elizabeth has earned a stellar reputation for successfully representing clients. She is well-known as a formidable opponent to such entities as the IRS, the Franchise Tax Board, the U.S. Department of Treasury and foreign governments. (See Reviews & Results.)
Apart from work, Elizabeth is deeply involved in community affairs. She is an active volunteer mediator and arbitrator in the Bar Association of San Francisco's Attorney/Client Fee Disputes program and serves as a volunteer mediator for both the San Francisco Police Commission's Office of Citizen Complaints and the Community Boards of San Francisco. In addition, she, along with her husband, Howard, is a longtime supporter of the Jewish Community Federation of San Francisco, a philanthropic organization.
Accreditations
Certified Public Accountant (CPA)
Certified Fraud Examiner (CFE)
Personal Financial Specialist (PFS)
Certified Financial Planner (CFP)
Accredited Estate Planner (AEP)
U.S. Tax Court Practitioner (USTCP)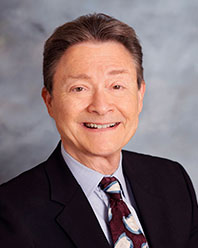 Howard Shwiff
Partner
Joining Shwiff, Levy & Polo, LLP in 1995, Howard has added an extra dimension to the offerings of the full-service accounting firm.
With more than three decades of experience as a real estate investor, investment and portfolio manager, and broker, Howard provides small to midsize businesses with business-advisory and financial-management services, including real estate investment management and transaction administration. As the "CFO on call," he helps guide business owners in their financial affairs and investments.
Howard's expertise extends to transaction negotiations, contracting, due diligence and closing, and property valuation. He also conducts business valuations and turns company QuickBooks reports into powerful decision-making tools by customizing them into management reporting systems.
Committed to giving back to the community, Howard is a past president of the American Technion Society, which supports the Technion-Israel University of Technology, and from 2008 to 2017, he served as the treasurer of Hebrew Free Loan of San Francisco.
A Dallas native, Howard holds a BS in industrial management from the Georgia Institute of Technology (Georgia Tech) and an MBA in real estate and urban economics from Georgia State University.
Accreditations
Certified Commercial Investment Member (CCIM)
Certified Property Manager (CPM)